Non Metalic Media Blasting
Some substrates require special attention and cannot be blasted with steel grit. We stock a multitude of alternative medias to meet the needs of Stainless Steel and Aluminum manufacturer's as well as softer medias for cosmetic and detailed cleaning.
Dedicated Customer Teams & Tank Lining Solutions
Are you ready to talk to our experts about tank lining solutions?
What Is Non Metallic Media Blasting?
Non Metallic Media Blasting is the same process as our Steel Grit Sandblasting but with media specific to your application and extra precautions taken to avoid cross contamination.
How Does Turner Coatings Non Metallic Media Blasting Work?
The application determines the appropriate media. Need to cosmetically blast a stainless tank? We have fine mineral abrasives capable. Need to blast sensitive assembled valves in from the field for maintenance? We have ground walnut shell to clean the valves while assuring no damage to sealing surfaces or stems.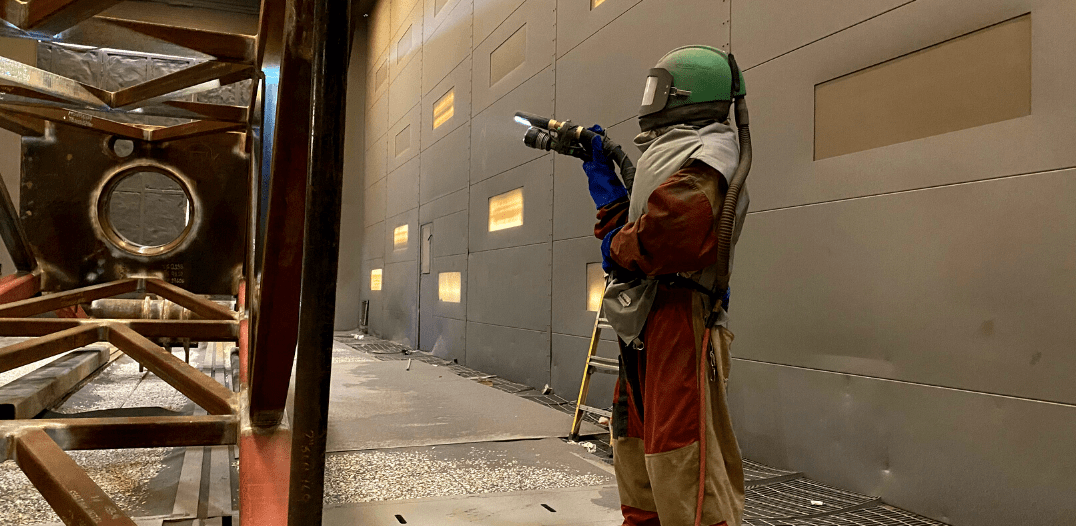 Why Choose Turner Coatings for Non Metallic Media Blasting?
In additional to media selection, we have a vast array of masking solutions to assure you machined or sensitive projects are not damaged. We understand the time and cost associated with sloppy craftsmanship and work to be the more consistent and reliable coating vendor.
Ready to Talk To Us About Non Metallic Media Blasting?
Are you ready to contact Turner Coatings for your Non Metallic Media Blasting needs? Request a quote or call (281) 251-9135 to connect with a Turner Coatings Team Member.